Dear Windermere Friends,
Surrounded than as we are by these serried ranks of witnesses, let us strip off everything that hinders us,
as well as the sin which dogs our feet, and let us run the race that we have to run with patience,
our eyes fixed on Jesus the source and the goal of our faith.
-Hebrews 12:1-2 (JB Phillips)
Whenever I think about our Ambassadors I recall the JB Phillips translation of
 Hebrews 12:1-2. If you are like me the phrase "serried ranks" makes you go find the dictionary. It means to crowd close together. That is a cool picture of our Ambassadors. We are all in this together.
What would Windermere be without our Ambassadors? Ambassadors are our friends; they are stakeholders in our ministry. They meet here on our campus twice a year. Ambassadors help us be more effective. Here is what our Ambassadors do:
Be a spokesperson – Ambassadors can answer questions first hand
Share updates with people in their churches and circles of influence
Volunteer recruitment – Many Ambassadors are the first to volunteers here
Adopt-a-building/facility for upkeep and maintenance – Many Ambassadors have led their churches to adopt various places and buildings on our campus
Attract groups to Windermere – all groups of any size can utilize Windermere. Ambassadors encourage

Sunday

school classes, deacons, youth, families, and so on to come to Windermere.
Approach churches about donations to Windermere
Create a sense of ownership – Ambassadors talk about "us" and "we"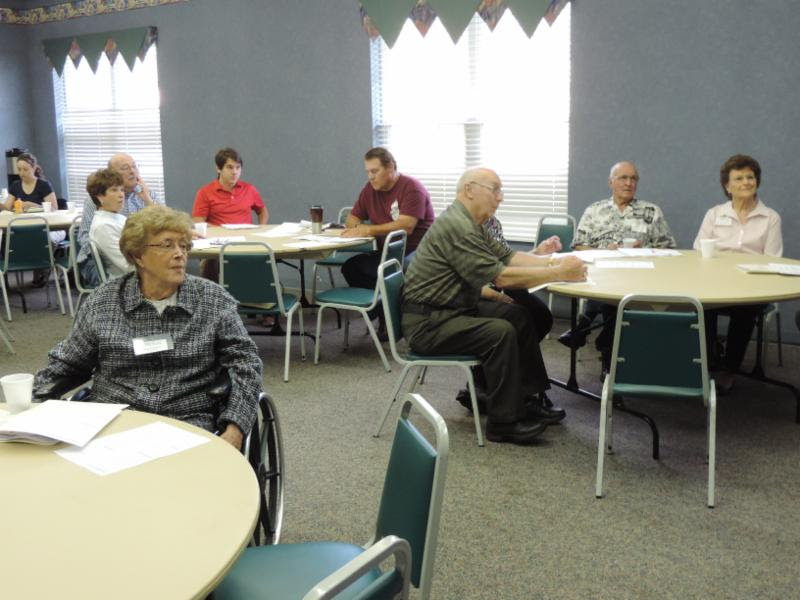 I cannot count the number of times people have come to me and  shared their love for Windermere. I thank them and tell them to keep supporting and praying for Windermere. But I also tell them – it is not just me. There are hundreds of Ambassadors that are just as responsible for the 59 plus years of ministry at Windermere as I am.
I recall the story of former Vanderbilt basketball player, Will Purdue –
Will Perdue was a seven foot center who played for Vanderbilt in his college days, and later with the Chicago Bulls and Michael Jordan. On the night when Jordan scored 63 points against the Boston Celtics, and Will made 2, he was being interviewed primarily because the journalist could not get to Michael because of the sheer volume of the other journalists. When asked what it felt like to play with Michael, his response was, "I'll never forget this night because Michael and I joined to make 65 points to win the game."
Thanks Ambassadors… I only scored two points, you guys scored 63!
Sign up! Fall Adult Retreat
Guests Include: Dr. Greg Morrow; Dr. Paul Gibson, Great music
Cost $75 for program and meals. Lodging as low as $49
God Bless,
John W. Bailey
Office 573-346-5200 Ext. 2611