Dear Windermere Friends,
I have told you many times that the mission of Windermere is to –
provide a Christian environment for life-changing experiences
. We are not going to be a resort or a luxury destination. That is not who we are. We are a place to experience the life-changing power of Christ. But, how does life change happen?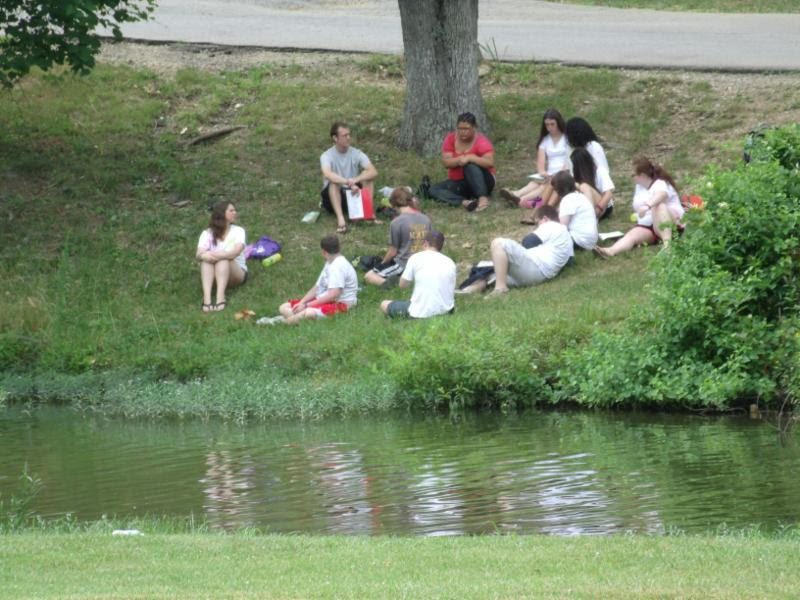 I came across research from Harvard that uncovered an interesting fact about life change –
Todd Heatherton and Patricia Nichols led a Harvard University study to examine factors that contributed to people radically changing their lives. They wondered, "What causes someone to become completely different in his approach to life, his habits, his relationships, and his priorities?"
The researchers discovered that, in some cases, no tragedy is involved in change, rather, community is. Community indeed serves as the catalyst for change. One of the researchers, Todd Heatherton, commented, "Change occurs among other people." This is no surprise for followers of Jesus and students of Scripture. The Lord has supernaturally ordained Christian community to mature His people.
I love the fact that change happens in community. Churches see this happens in Bible study groups, mission groups, choir groups, etc. Camps and conference centers see it happens within the camp "temporary community." In 2015, over 20,700 guests experienced the life-changing environment of Windermere.
In reflection on this research, I recalled a favorite passage of Scripture.
9
. Two are better than one because they have a good reward for their efforts. 10. For if either falls, his
companion can lift him up; but pity the one who falls without another to lift him up. 11. Also, if two lie down together, they can keep warm; but how can one person alone keep warm? 12.And if someone overpowers one person, two can resist him. A cord of three strands is not easily broken. Ecclesiastes 4:9-12 (HCSB)
In community we discover mutual reward (v 9), mutual support (v 10), mutual encouragement (v.11), and mutual strength (v. 12). What a blessing when the Bible makes sense and brings so much clarity.
Camp is the greatest place in the world to find the community for reward, support, encouragement and strength. We get to see lives changed every day at Windermere! Come visit us this year.
Help us spread the news about our student camp!
Student Wake Camp – Theme:
Thrive
Windermere Baptist Conference Center
Students in Grades 7-12 along with their sponsors
Cost – $209 (Deposits $50 person due by
April 15, 2016
)
Sign up today and get 2 free registrations
It is always a pretty day at the lake.