Dear Windermere Friends,
I have seen people spend years with their nose to the grindstone, never relaxing and in the end become miserable.  All they do is work hard and they never take a break. Any type of relaxing is considered frivolous. It seems like they do not have time to be happy. Christians should not live that way.
As I read my Bible I see that Jesus was the life of the party. He knew how to relax and enjoy life. I can remember thinking –Jesus lived his life on earth as a reminder that God is NOT bewildered by hard times in a chaotic world. Life should be enjoyed. Jesus knew how to enjoy life.
It is not a sin to enjoy life.  As one who lives and ministers at a happy place called Windermere, I believe in taking time to step away and have some fun.  Many years ago, I found this letter from an anonymous friar. This is a great example of enjoying life. May we all experience the thrill and risk of abandonment!
If I had my life to live over again, I'd try to make more mistakes
I would relax, I would limber up, I would be sillier than I have been this trip
I know of very few things I would take seriously
I would take more trips I would be crazier.
I would climb more mountains, swim more rivers, and watch more sunsets
I would do more walking and looking
I would eat more ice cream and eat less beans
I would have more actual troubles and fewer imaginary ones
 You see I'm one of those people who lives life prophylactically and sensibly hour after hour, day after day. Oh, I've had my moments and if I had to do it over again 
I'd have more of them.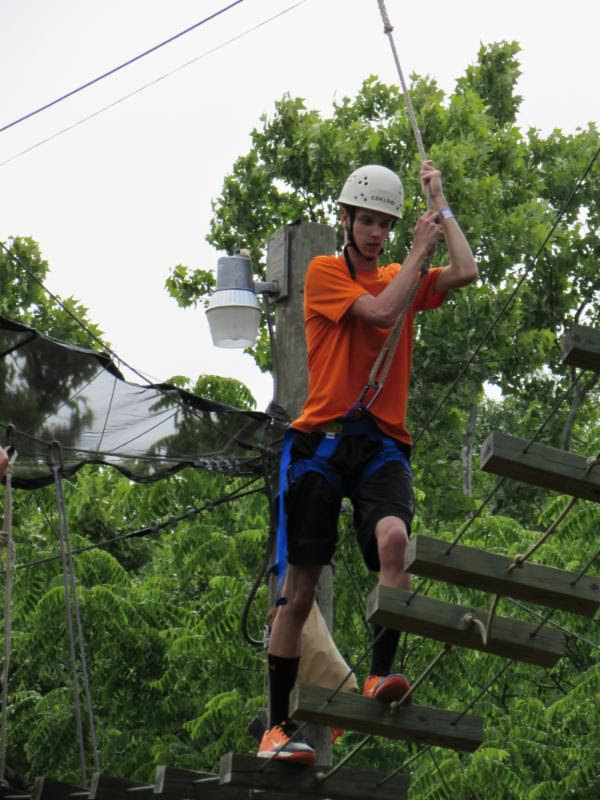 In fact, I would try to have nothing but moments, one after another, instead of living so many years ahead each day. I've been one of those people who never go anywhere without a thermometer, a hot-water bottle, a gargle, a raincoat, aspirin and a parachute.
If I had to live my life over again I would go places, 
do things and travel lighter than I have
If I had to live my life over I would start barefooted earlier in the spring and stay way later in the fall
I would play hooky more
I wouldn't make such good grades, except by accident
I would ride on more merry-go-rounds
I'd pick more daises.
Help us spread the news about our student camp!
Student Wake Camp
Windermere Baptist Conference Center
Students in Grades 7-12 along with their sponsors
Cost – $209 (Deposits $50 person due by
April 15, 2016
)
Theme:
Thrive: God's Grace for the Journey
"Now the God of all grace, who called you to His eternal glory in Christ Jesus, will personally restore, establish, strengthen, and support you…."1 Peter

5:10
It is always a pretty day at the lake.
God Bless,
John W. Bailey
Office 573-346-5200 Ext. 2611